The courses (classes) within this seminar are based upon the following five topics:
1) Singing from the Heart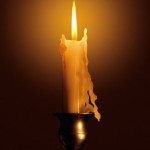 Attitude
Understanding
Hymnology
Appearance
Preparation
Voice
Personal Worship
Song Selection
Record Keeping
Hymn Integrity
Why Not Sing
Order of Worship
4) Song Leaders 101
Definitions/Terminology
Notes/Key Signature
Hand Movements
Pitching a Song
5) What About…?
Book or Screen
Editing a Song
Questions & Answers
Lessons #1-3 are in audio form.  Click on the candle or on the title of each lesson to listen to the presentation.  Each course outlines four or more specific issues within the framework of the topic…Singing in the Lord's church is more than just hitting the right notes and 'going through the motions'.  If we are to be effective and obedient in our songs of praise, I believe we must learn to sing with understand.